I am so excited about this giveaway, because there's some awesome prizes, and, frankly, I love hosting giveaways and making people happy when I tell them they win :) The giveaway will end on November 8th, and I will announce the randomly picked winners on that day. There are three prizes, and you can win no more than one. To enter, just comment and tell me who your favorite Robin Hood character is. This giveaway is open to residents of the US only. And now, without further ado, here are the prizes...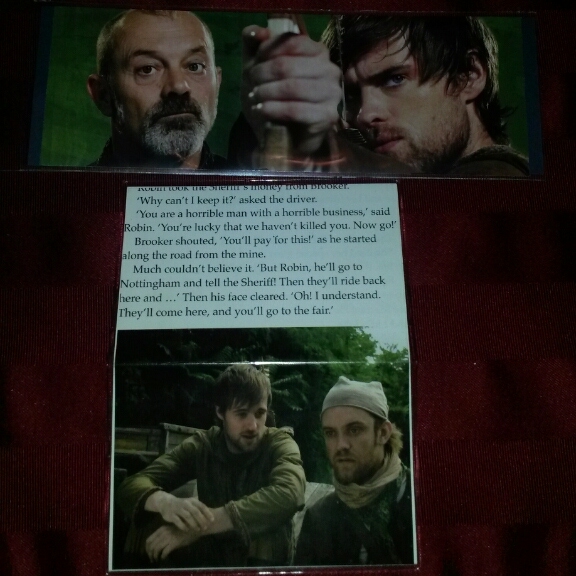 BBC Robin Hood mini-wallet and bookmark, provided by RippingItDown.
Any one of these prizes would be something I'd love to win. What about you?
Eva