Yay!
I'm so excited (as you might have guessed). There are four fabulous prizes and I've inquired into each shop's policies on shipping, so more people than just US residents can enter this giveaway (something I'm very happy about). Now, I'll need you to tell me what country you're from, because the different prizes have different restrictions and it would be too complicated to list them all. Rest assured, however, that at least one prize is international shipping, so everyone has a chance to win something. The giveaway ends on February 28th and in order to enter, you have to leave a comment with your favorite character from ATOTC (book or musical portrayal, it doesn't matter) and your email address. I'll randomly pick four winners on the 28th and post the results on here, and you should get an email asking for your mailing address shortly after. And now that that's all settled, here are the prizes...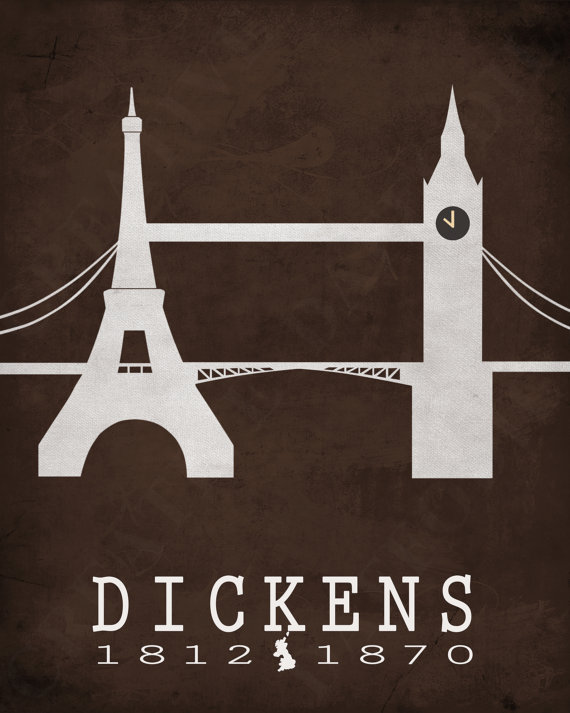 A Tale Of Two Cities Literature Print from Mylene Plaz (shop//blog)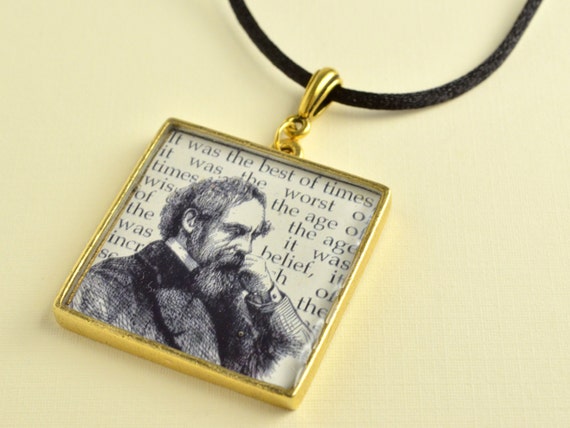 Charles Dickens Literary Necklace from Kerry Gauthier (shop) - this is actually a giveaway for a $24 gift card
for any item in their shop. If you win, you could buy this pendant, or any of the other ones (they're all gorgeous).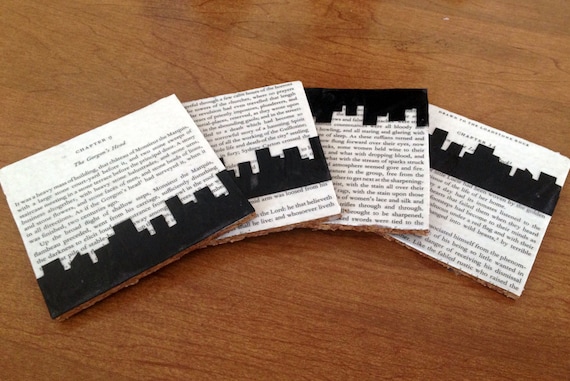 Literary Cork Coasters from Clare (shop)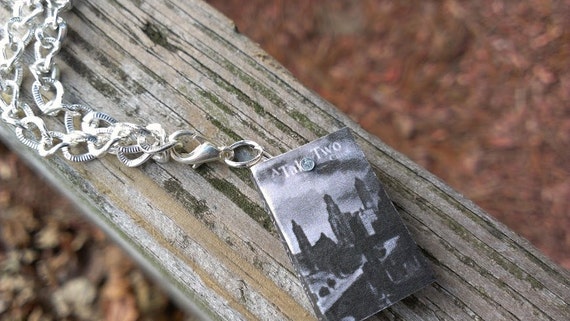 Miniature Book Charm from Jamie Appleton (shop)
Good luck!
Eva